On August 10, 2011 at 09:07:50 PM

Coming soon: Daft Game
r
s!
It may just sound like Daft Games with an 'r' in it, but it's more. It's the name we (me and my brother) will be using for our new Minecraft series!
We can't tell you much about the story yet, but all will be revealed when we release the first episode (which is soon!).
I will update this when episodes are available.
Here is the channel.
Me and Sacred_Shad0ws are here to answer all of your questions.
Episode 1: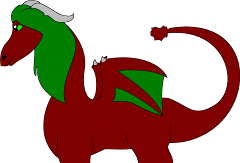 Strawapple Dragon FTW
Run this to find out if you can run SLT(and also help me improve it.)